Player
PLAYER is a loudspeaker with a built in playlist that can receive and play any Spotify content sent to it by anyone, anywhere. A social music prototype from CIID Consulting.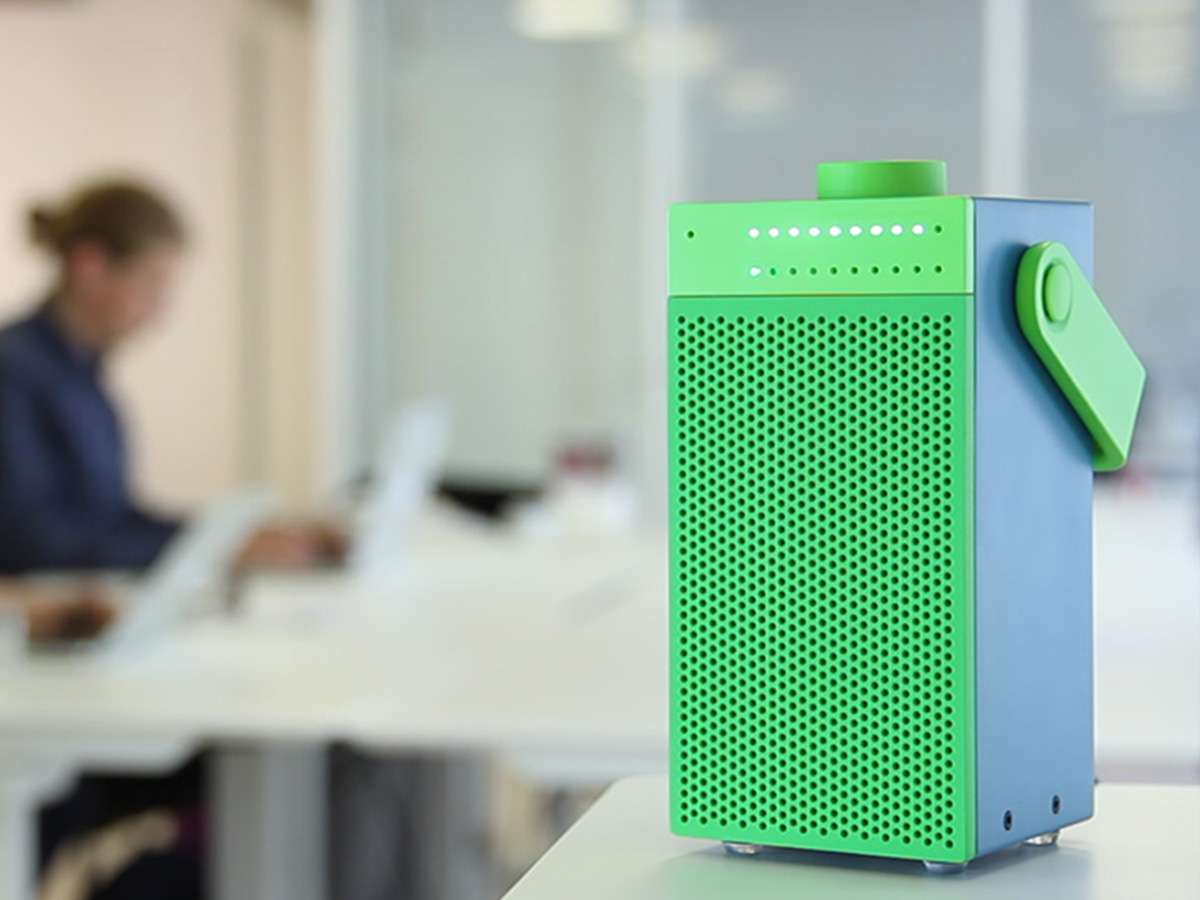 The Design Process
Drawing inspiration from how we share and listen to music at work, we wanted to re-design how we listen to music in a shared environment in a simple and fun way.
With PLAYER there is no messing around with Bluetooth or Airplay. There's no need to rely on one laptop or smartphone to stream and cue the content because PLAYER's in-built memory holds the playlist and streams the music sent to it. The device's LED interface lets you manage that playlist in a really simple way.
PLAYER talks directly to the cloud, you can send music to it remotely. If for example you're walking the streets of New York and you're thinking of friends back home, you can share your experience by sending that song to the office PLAYER back home.
PLAYER is a fully working prototype, build with the Spotify, Slack (the project management tool) and a Raspberry Pi. Slack's open API enabled us to create a way to communicate with Spotify through our existing devices with a Raspberry Pi; a small computer housed within the hardware architecture of the PLAYER. Combined with a crafted outer shell, our approach enabled us to rapidly simulate the look, experience and behaviours an actual product would have.
Technology used in prototype
Raspberry Pi
Vellemann Audio Shield
Adafruit NeoPixels
Custom Mopidy Extension (Python)
Slack / Spotify API's